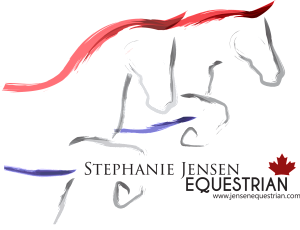 Stephanie Jensen Equestrian (SJE) is  thrilled to offer a range of exciting new lesson packages for students of all disciplines and skill levels.
SJE specializes in building confidence, creating strong partnerships, and providing safe and fun equestrian education, no matter what your equestrian background is.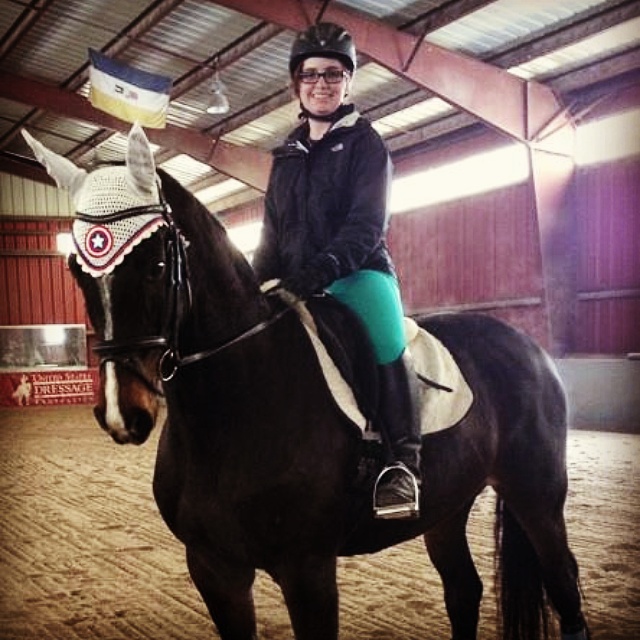 Our private equestrian facility caters to Hunter/Jumpers, Dressage, Event and pleasure riders, and is located central to the Durham Region. We're a quick and easy drive from most major city centers, including Toronto, Pickering, Ajax, Whitby, Oshawa, Bowmanville and Port Perry.
Our goal is providing top of the line tailored equine education to all levels of riders, at a decent price point. We work with you to develop your skills, build your confidence, and reach your goals – whether you're a casual rider or looking to shine in the show ring.
We provide a full service lesson program at our facility in Blackstock, and also offer ship in and off-site freelance coaching. Our in-house school masters are excellent teachers, completely safe and sound, and matched to each rider to ensure maximum comfort and learning. Our educated and certified coaches are proud to provide comprehensive, fun, and safe lessons both on and off the horse.
For safety reasons, we require that all lesson participants wear long pants and/or breeches, a properly fitted ASTM approved riding helmet, and boots with at least a ¼" heel.
For more information on lessons with Stephanie Jensen, please contact us at:
Phone: 905-263-4726
Email: jensenequestrian@aol.com
---
Are you interested in joing Team SJE?
We are always open to those looking for part-time week-day mornings and afternoons, as well as weekend, Working Students. Your duties will include feeding, blanketing, turnout, mucking, grooming and other day-to-day chores. A good work ethic and the ability to work independently are musts. Students will have a chance to learn about all aspects of the horse industry including correct care, nutrition, and medical needs of the horse. Benefits include private dressage lessons on our schoolmaster or your own horse with Grand Prix rider and EC Level 2 Dressage Coach Stephanie Jensen. Other riding opportunities may be available based on the  individual's experience.
If interested, please send a resume with references to jensenequestrian@aol.com.