We are proud to offer a selection of quality horses suited to dressage, hunters, and jumpers.
Horse Sales Program
Jensen Equestrian is pleased to be working with Canadian breeders to offer quality horses for sale.
Stephanie's mission is to offer horses with exceptional temperaments and movement in an affordable price range, and she is dedicated to matching the right horse to the right rider.
If you would like to advertise your horse with us, please contact us.
Please visit our YouTube channel to view videos of Jensen Equestrian horses!
Current sale horses available at Jensen Equestrian:
SJE DONNA SUPER MOON – 2012 filly by SJE Dontecito
SJE ADDISON – 2006 Swedish gelding by Flyinge Amiral
Price categories:
A – $15,000 and under
B – $15,000 – $25,000
C – $25,000 – $35,000
D – $35,000 – $45,000
E – $45,000 – $55,000
F – $55,000 and above
2006 gelding
Swedish by FLYINGE AMIRAL
Price category: F
More Info →

2012 filly




Oldenburg/Swedish by SJE DONTECITO x GAUGUIN DE LULLY




More Info →
FOR LEASE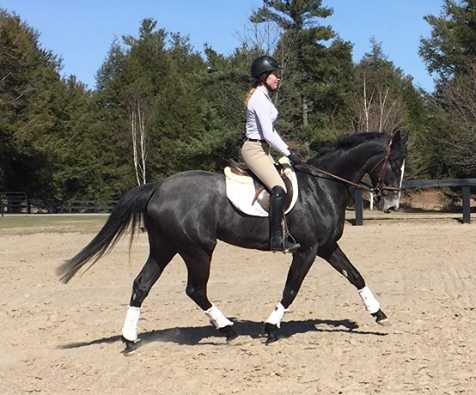 Schimmel
Gelding
For the most up to date sales and photos, be sure to check out SJE's sales & service branch, The Horse Professionals, today!